Disney Rewind: Mulan 25th Anniversary
In 1989, Disney expanded the animation division by opening other studios worldwide. One of them was a studio in Florida at Disney-MGM Studios.
But after a few years of doing assistant work for the main studio in Burbank, the executives thought the Florida wing was ready to solely produce a feature there. All they needed was an idea.
Around the same time, the studio was developing a direct-to-video project called China Doll since Disney was interested in an Asian story.
But when Disney Animation president, Tom Schumacher asked the author Robert D. San Souci for another idea, he pitched the concept of an adaptation of the Chinese legend of Mulan.
Photo: Befores and Afters
In the summer of 1994, a group of artists went to China to do research for the movie. They explored the Great Wall and traveled to both the countryside and cities.
When it was over, they continued to work out the story.
Photo: Pinterest
When they first started to write the story, they thought about ignoring the original poem. Early on, Mulan wanted to join the army because she wanted to make her own destiny.
But when Chris Sanders came on board as the head of story, he told them that she should join the army to save her father just as she did in the legend. This helped the character become more heroic and selfless.
Since most Disney movies feature sidekicks for the hero, the Disney artist immediately thought up the idea of a dragon friend for Mulan. And thus, Mushu was added to the story.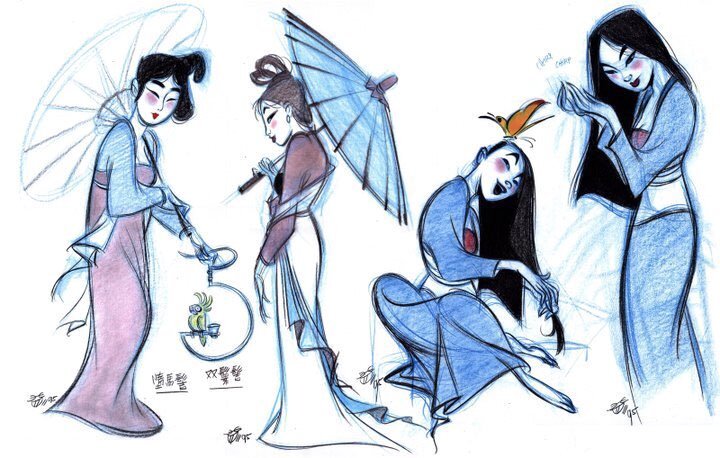 Photo: Character Design Reference
For the look of the movie, they decided to go in a direction that was different from the recent movies. What artist Hans Bacher did was combine his style with the simplicity of Chinese art.
When it came to music, originally Stephen Schwartz was going to write the songs for the movie. But since he was too busy working with DreamWorks for The Prince of Egypt, Disney went on to hire Hercules lyricist David Zippel and musician Mathew Wilder to write the songs.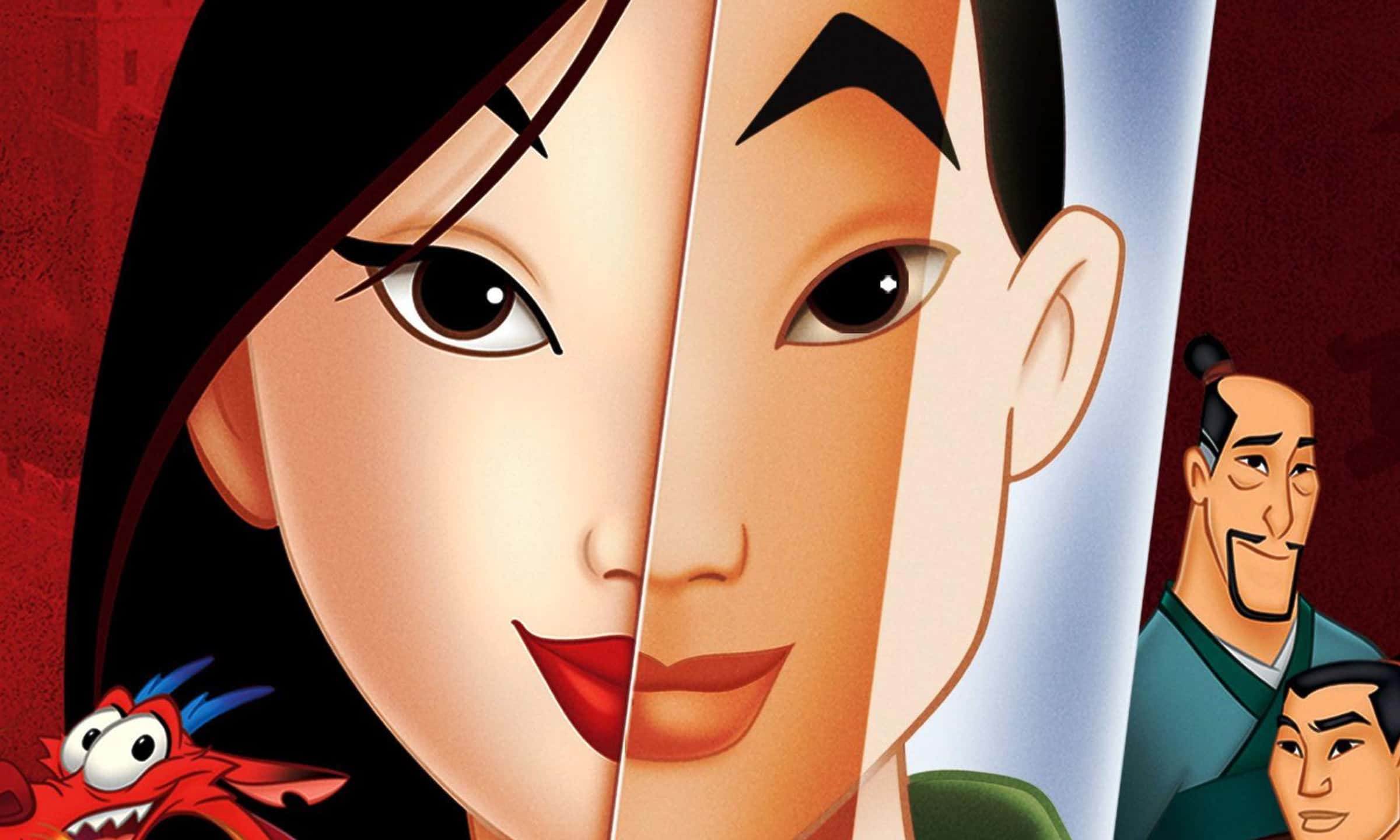 Photo: Ranker
After five years of work, Disney's Mulan would be released on June 19th, 1998. The film would be popular with critics and audiences and would win many Annie Awards, including Best Animated Feature. It would be the last time Disney Animation would that award until Wreck-It Ralph.
And today, the film is still acclaimed by Disney fans and after 25 years, it will continue to do so.
Thanks for visiting MickeyBlog.com! Want to go to Disney? For a FREE quote on your next Disney vacation, please fill out the form below, and one of the agents from MickeyTravels, a Diamond Level Authorized Disney Vacation Planner, will be in touch soon!