FREE SHIPPING in Honor of Disney+ Day on shopDisney.com
ShopDisney is excited to offer FREE SHIPPING in honor of Disney+ Day.
Amazon's got us all addicted to free shipping… so it's great to see my favorite shop on the internet offer this. BUT, Disney is offering so much more to celebrate our favorite streaming service.
There are so many great things happening for Disney+ Day that are off-screen. If you want to see what you can watch on Disney+, here's an abbreviated list: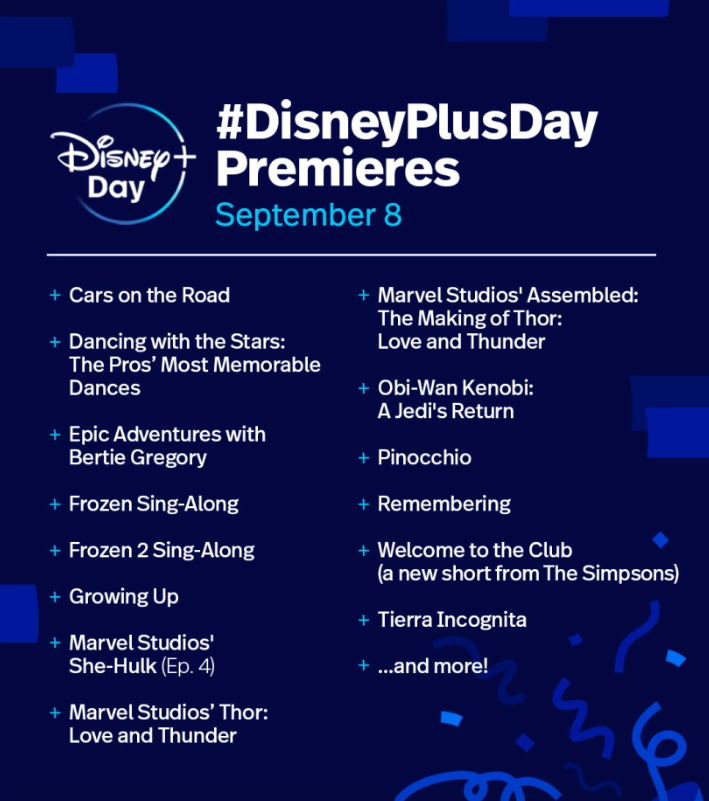 But out here in the real world, Disney+ Days means TONS of offers for subscribers.
You can book a discounted cruise through Disney Cruise Line where your 3rd and 4th cabinmates sail free!
Or maybe you want to spend the holidays at Walt Disney World? Yeah, Disney+ subscribers get a discount on that too.
You can ALSO (gosh these deals just keep coming!) get a discounted Disney+ subscription now through September 19th!
So what are you waiting for? It's time to head over to shopDisney.com to get your swag with free shipping in honor of Disney+ Day!
If you want to hop on one of the discount trains above, let's chat! Fill out the form below to get in touch with me, Tori Carle Emerson, to start planning your next Disney Vacation today!
As your Platinum Disney Vacation Planner, I make it my job to make the planning process as easy as possible! My services are always 100% free. Mickey knows that you'll have a more magical time when you work with a travel agent like me!
When you book your vacation with me, mention that you found me through MickeyBlog and get a Disney Gift Card at time of travel! When you book a qualifying vacation package minimum 4-night stay with at least 3-day park tickets—new clients only. Disney Gift Card delivered electronically at time of travel.