This Week in Disney Headlines for May 30 2021
This week in Disney headlines, we learn about the worst way to get a free shirt, the Friends trip that never happened, and Disney heading to Memphis!
The Weirdest Disney Hack
Do you know who Amanda DiMeo is? I won't lie and pretend like I did, nor will I link you to her extremely adult Instagram feed.
However, DiMeo has evolved into a top-rated TikTok performer. Again, I won't link as some of it is NSFW. You can google, though.
Why am I talking about her on a Disney site? Well, DiMeo just garnered headlines for a fascinating reason.
DiMeo recently showed her 800,000 TikTok followers how to get a free shirt at Disney!
Apparently, all you need to do is wear something to Magic Kingdom that doesn't cover up your ample cleavage.
Disney officials at the park entrance have received training on how to address this awkward conversation.
In DiMeo's case, they handed her a card that she could exchange for a "free" $75 shirt. Yahoo News has the details.
Then again, based on what I know from cast member interactions, I wouldn't recommend that you try this.
There's a fine line between getting a free $75 shirt and finding yourself banned from Disney for life.
The Darkest Disney Timeline
By the time you read this, Cruella has debuted in theaters and on Disney+ Premier Access.
This release represents the second Disney villainess to receive a standalone movie, following Maleficent.
James Corden recently played a bit of fun on the premise. He asked the Jonas Brothers to appear in a Disney skit about the origins of other Disney characters.
Watch the video if you want to know what turned Eeyore so sad, a chef into a spaghetti delivery device for dogs, and…I don't even know what the last thing is.
Anyway, the Eeyore one is funny. One out of three isn't bad for late-night television skits these days.
I do feel like they missed an opportunity with the shirtless ice cream dude from Lilo & Stitch, though.
The Disney Deal That Wasn't
The streaming media landscape dramatically changed almost overnight in May.
First, Discovery+ announced its intention to merge with the current HBO Max. The two streaming services will turn into a mega-conglomerate.
Both companies aspire to compete with Netflix and Disney+, which have created a two-service oligopoly in the industry.
Soon afterward, Amazon surprised onlookers by acquiring MGM for $8.45 billion, which was…$3.45 billion more than MGM had initially requested.
Way to bid them down, Bezos! Anyway, as part of these announcements, the businesspeople involved with each deal discussed other candidates.
During these interviews, we learned that Disney was only about five minutes too late on WarnerMedia.
Yes, back in 2016, then-Disney CEO Bob Iger picked up his phone and called his counterpart at TimeWarner, Jeff Bewkes.
At the time, both men weren't just CEO but also Chairman of the Board of their respective companies. As such, they could make any deal happen.
Iger had experienced an epiphany about how to expand Disney. He wanted to purchase the media assets at TimeWarner.
At the time, acquisitions like Marvel, Pixar, and Star Wars had emboldened Iger, and he wanted more.
Why the Deal Fell Through
Unfortunately, Bewkes broke some bad news to his friend. Warner had already agreed to sell its parts to AT&T.
That deal has already gone done in recent business history as one of the worst mergers EVER.
AT&T went so broke so fast that it had to spin off the WarnerMedia assets in the Discovery+ merger. Otherwise, AT&T couldn't afford to build out its 5G infrastructure.
Had Iger made that deal, The Simpsons might never have come to Disney+. It was likely an either/or decision for Disney about Fox and WarnerMedia.
Hilariously, Iger paid less for Marvel and Star Wars than Amazon did for MGM, though.
Also, there are some fascinating alternative history scenarios for Disney from this era.
Remember that the company almost bought Twitter in 2016, too!

The One Where They Almost Went to Disney World
Speaking of HBO Max, the Friends Reunion episode debuted on the service this week.
As part of the publicity for the event, Kevin S. Bright told some stories about Friends episodes that never happened.
Apparently, then-Disney CEO Michael Eisner desperately wanted a crossover episode between the wildly popular Friends and Walt Disney World.
Eisner went so far as to contact Bright, one of the show's executive producers, to say, "We'd really like to do a shoot on location in the park."
So, the staff got together and pieced together a story wherein Joey Tribbiani got a job as a cast member.
Bright swears that Eisner told him, "Do whatever you want," in terms of story. Alas, Friends crafted an uber-sexy story wherein Joey hooked up.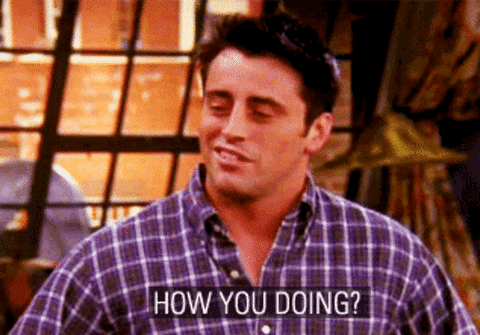 The premise would have seen Joey playing a giant light bulb in the electrical parade. Along the way, he meets and seduces the woman playing Cinderella.
Well, Joey never learns her name, even though they have sex. At midnight, she rushes out of the apartment, leaving only her bra as a means of identification.
From there, the Friends would have tried to suss out who the cast member was based on the only clue, the bra.
Apparently, they would have asked random Walt Disney World cast members to try on the bra to see if it fit.
As you might imagine, Eisner politely declined this opportunity to re-tell Cinderella in a modern, smuttier way on Friends.
The production team of Friends still gets a kick out of this story to this day.
Disney Miscellany
We are officially one month away from the release of Jungle Cruise, something we've waited a year to watch.
You may recall that the film had been scheduled for June of 2020 before the pandemic shut down movie theaters.
With the release date approaching, Disney unveiled a spectacular new trailer.
A dear friend of mine described as The Mummy, Jumanji, and Pirates of the Caribbean stuck together in a blender. Take a look:
Like Cruella, this title will be available on Disney+ Premier Access if you're still not ready to return to the theater…or if you want to watch it multiple times at home.
Speaking of Cruella, reviews are generally positive. At the time of publication, it's 73 percent fresh at Rotten Tomatoes.
My dear friends, J. Don Birnam and Sean Collier, both gave it an unenthusiastic thumbs up. I'll post my review on MickeyBlog soon.
Speaking of Disney movies, Looper collated a fun list of films that you had no idea came from the Mouse House.
Please keep in mind that Disney bought some of these in the Fox deal, though.
Finally, a Disney exhibit is coming soon to the least likely place I can imagine, Graceland. You can read the details here.

Thanks for visiting MickeyBlog.com! Want to go to Disney? For a FREE quote on your next Disney vacation, please fill out the form below and one of the agents from MickeyTravels, a Platinum level Authorized Disney Vacation Planner, will be in touch soon!