5 Fantastic Things to Watch This Weekend
Are you looking for a good tv line-up for your couch lounging this weekend? Then look no further! There are some older shows on the roster and also some new episodes of current shows. Take a look!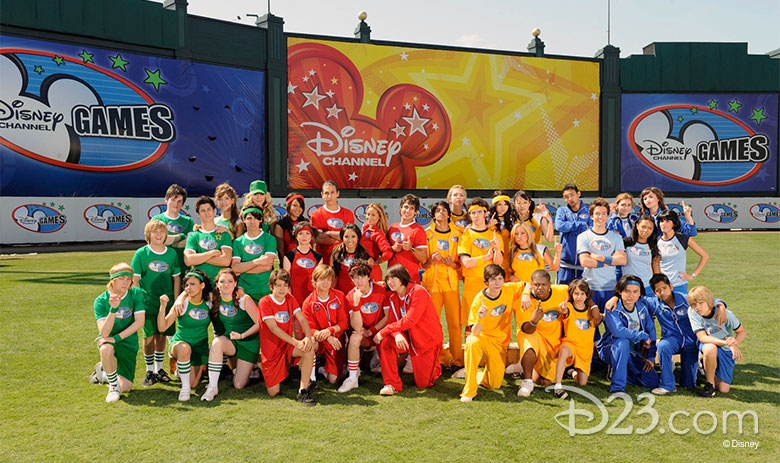 Disney Channel Games 2008—Friday, February 26, on Disney+
New to the Disney+ library, relive the fun of seeing the network's biggest stars from around the world compete in a series of events, filmed at ESPN's Wide World of Sports Complex at Walt Disney World Resort, Florida. The Red Team, playing for the Boys and Girls Club of America, is led by captain Brenda Song and includes Deniz Akdeniz, Jake T. Austin, Adrienne Bailon, Rafael Baronesi, Jason Earles, Nick Jonas, Mitchel Musso, Anna Maria Perez de Taglé, and Jasmine Richards. The Blue Team, playing for the Starlight™ Children's Foundation, is led by captain Kiely Williams and includes Roshon Fegan, Roger González, Farez Bin Juraimi, Shin Koyamada, Demi Lovato, Isabella Soric, Cole Sprouse, and Alyson Stoner. The Green Team, playing for UNICEF, is led by captain David Henrie and includes Clara Alonso, Jason Dolley, Joe Jonas, Brad Kavanagh, Ambra Lo Faro, Dylan Sprouse, Chelsea Staub, and Jennifer Stone. Last but not least, the Yellow Team, playing for Make-a-Wish®, is led by captain Kevin Jonas and includes Moises Arias, Martin Barlan, Sabrina Bryan, Yi Chun, Selena Gomez, Andrea Guasch, Kyle Massey, and Kunal Sharma.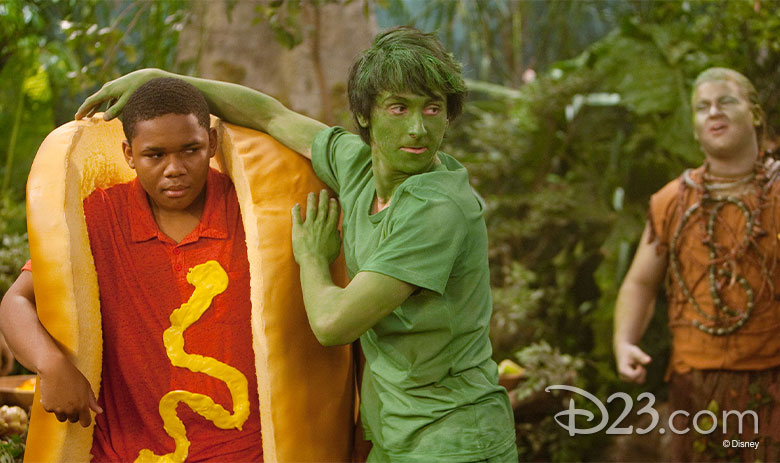 Pair of Kings (Seasons 1-3)—Friday, February 26, on Disney+
The comedy series, which aired on Disney XD from 2010–13, is joining the Disney+ library. Fraternal twins Brady (Mitchel Musso) and Boomer (Doc Shaw) are typical teens living in Chicago… or so they think. One day, a stranger from the island nation of Kinkou shows up and reveals their royal lineage, changing their lives drastically. Following this discovery, the brothers relocate to the island to claim the throne as joint kings of Kinkou.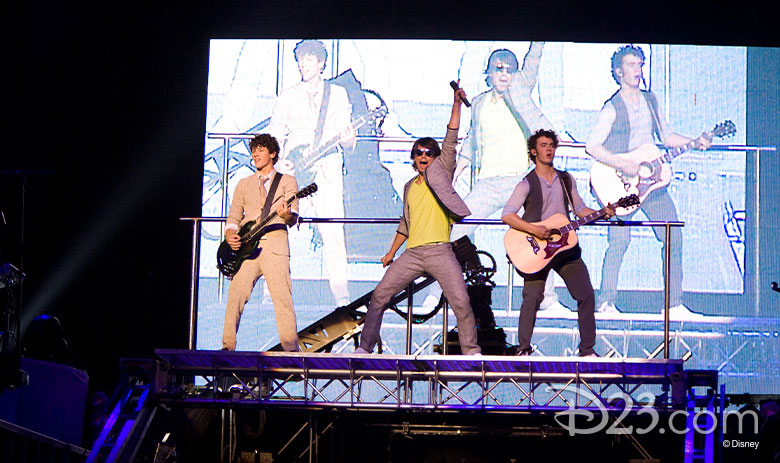 Jonas Brothers: The Concert Experience—Saturday, February 27, on Disney+
Celebrate the rockumentary's 12th anniversary by following the Jonas Brothers in 2009, during their trip across the United States on the Burning Up Tour. The concert film also features backstage adventures and guest performers such as Demi Lovato and Taylor Swift.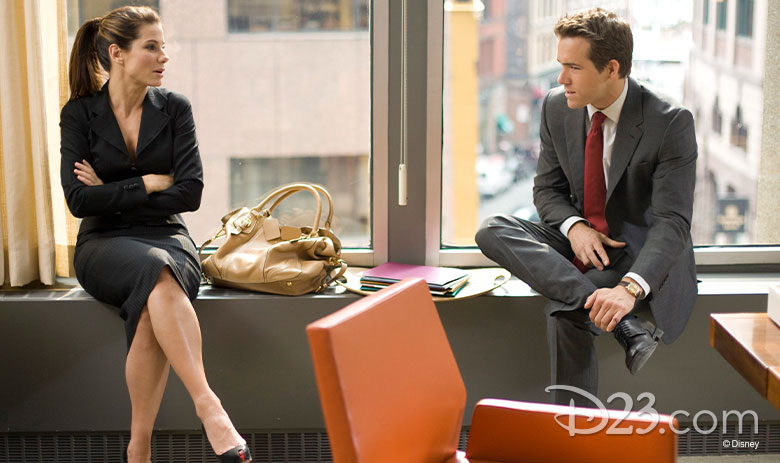 The Proposal—Saturday, February 25, at 3:05 p.m. ET on Freeform
Facing deportation to her native Canada, uptight book editor Margaret Tate (Sandra Bullock) lies about being engaged to Andrew Paxton (Ryan Reynolds), her dutiful and undervalued assistant. He agrees to the charade… so long as she plays along by traveling with him to Alaska to meet his eccentric family (leading to a scene-stealing performance from Disney Legend Betty White). With a suspicious immigration official always lurking nearby, Margaret and Andrew must stick to their wedding date, despite countless mishaps.
America's Funniest Home Videos—Sunday, February 28, at 7 p.m. ET on ABC
Alfonso Ribeiro hosts a brand-new, laugh-out-loud episode of the long-running series. Catch kids blaming others for the messes they've made, including one boy who claims a ghost tore the upholstery, plus a birthday boy who's pranked into biting into a chocolate-covered raw egg; families who fail miserably at the Whipped Cream Challenge; and more!
Thinking about a Disney getaway? 2021 packages are available for booking and 2022 packages are now open! Fill out our form below or contact me today for your FREE, no-obligation quote for a Walt Disney World, Disneyland, Disney Cruise Line or Adventures By Disney vacation! My magical planning services are included at no extra cost. Get in touch at 843-288-1130, via email at whitney@mickeytravels.com or follow along on Facebook and Instagram.
Source: D23