Celebrate Winnie the Pooh Day with Disney+
Winnie the Pooh, the fictional teddy bear created by English author A. A. Milne, is one of the most popular characters adapted for film and television by The Walt Disney Company. Disney first received certain licensing rights back in 1961.
Today just happens to be Winnie the Pooh Day, celebrated on the birthday of author A. A. Milne. It's one special anniversary fans just can't bear to miss! Every year, the occasion is marked with events such as teddy bears' picnics, featuring plenty of honey on the menu. I'm here to give you a few more ways to celebrate one of the cuddliest holidays around!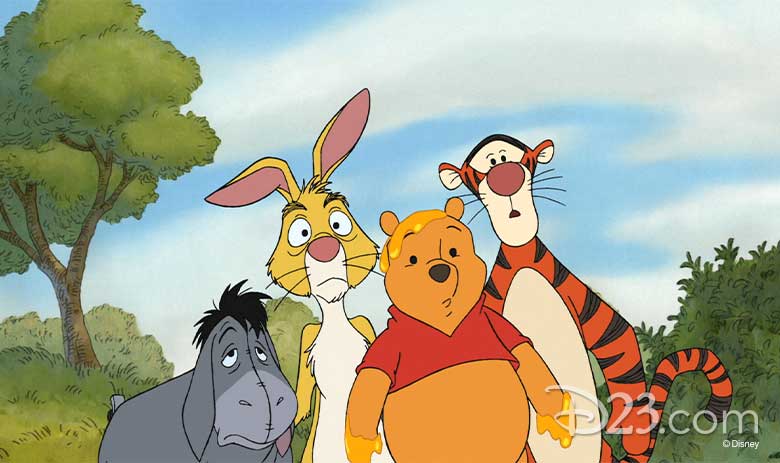 The Many Adventures of Winnie the Pooh
Directed by Wolfgang Reitherman and John Lounsbery, this charming 1977 film is a compilation of the animated shorts Winnie the Pooh and the Honey Tree, Winnie the Pooh and the Blustery Day, and Winnie the Pooh and Tigger Too—with newly animated linking material from the original books by Milne. Music and lyrics were provided by Disney Legends Richard M. Sherman and Robert B. Sherman, who wrote 10 songs for Disney's series of Pooh films over the years.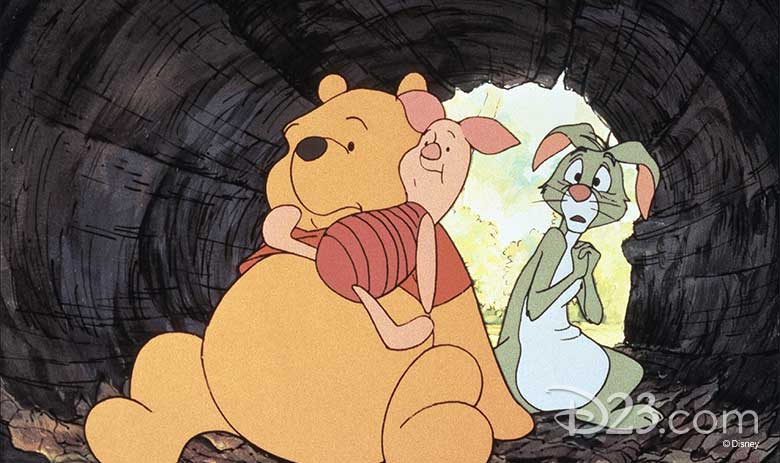 The New Adventures of Winnie the Pooh
This animated 50-episode series aired on both The Disney Channel (as it was known in the late 1980s) and on ABC, and won an Emmy® Award for Best Animated Program, Daytime, in both 1989 and 1990.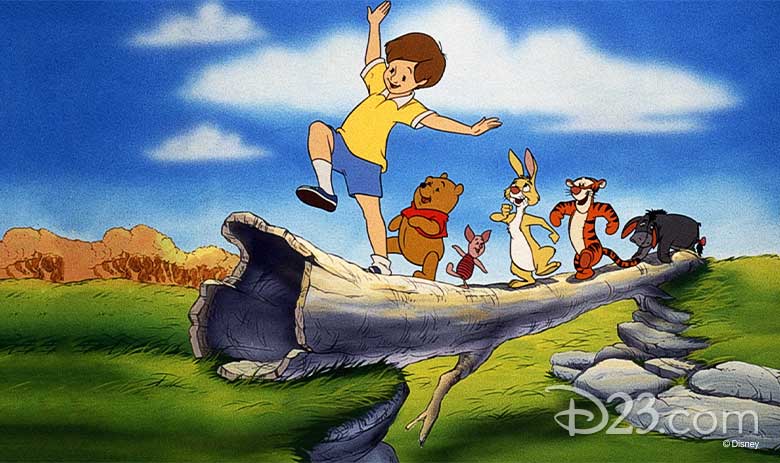 Pooh's Grand Adventure: The Search for Christopher Robin
Everyone's favorite group of Hundred Acre Wood denizens misunderstands that Christopher Robin has gone away to school—so they set off on a brave journey to find their best childhood friend. Directed by Karl Geurs, this film made its direct-to-video debut in August 1997.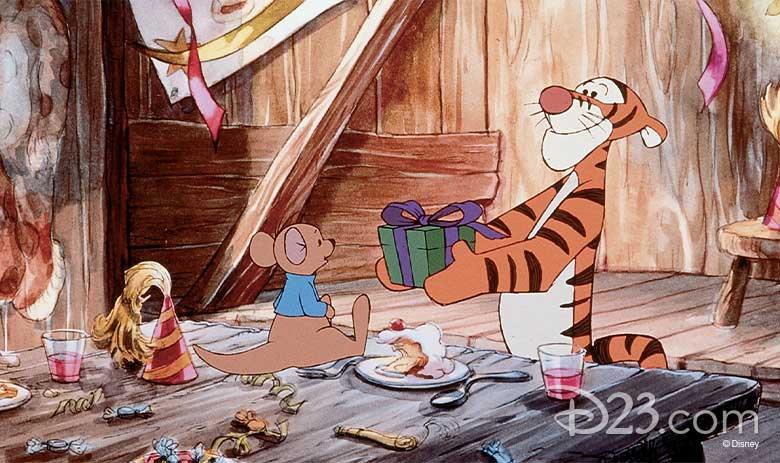 The Tigger Movie
Sure, this 2000 film may have Tigger in the title, but Winnie still plays an awfully big role in the feel-good shenanigans. Seems our favorite "bouncy, trouncy, flouncy, pouncy" pal starts feeling blue when he realizes he doesn't know any other Tigger types—so he sets off to find the "biggest and bestest" family tree around. But his search is fruitless, and when his longing gets the better of him, Pooh and the others grow concerned. Eventually, Tigger realizes his real family has been beside him all along.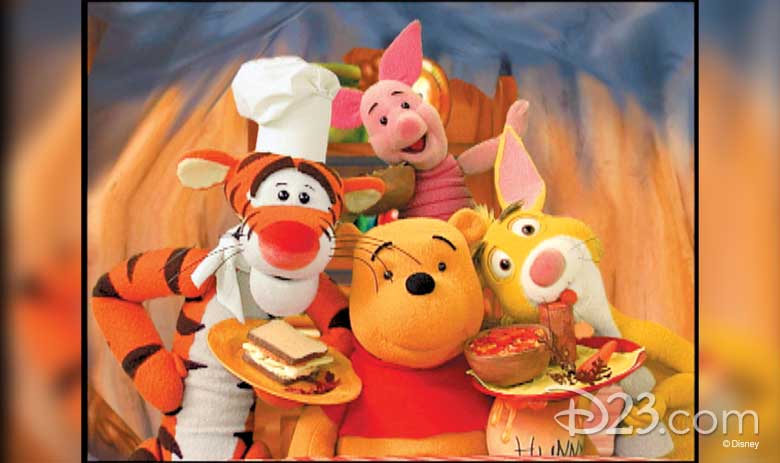 Disney Junior's The Book of Pooh
This particular Pooh-related 2001 TV series is truly unique, in the pantheon of Hundred Acre Wood fun: The characters are presented in stories utilizing the incredible 300-year-old art of Bunraku puppetry, with computer-generated sets.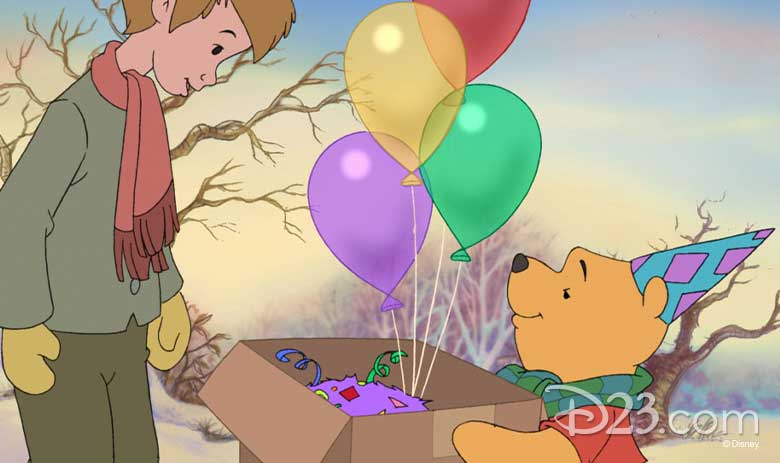 Winnie the Pooh: A Very Merry Pooh Year
Okay, it's true—the holidays are over. But if you wanted to extend them out just a wee bit more, Pooh can help! It's the most wonderful time of the year in the Hundred Acre Wood, but Rabbit is having a hard time discovering the true meaning of the season. It isn't until his pals make some misguided New Year's resolutions, to change who they really are inside, that he gets the picture. This 2002 film is narrated by Michael York.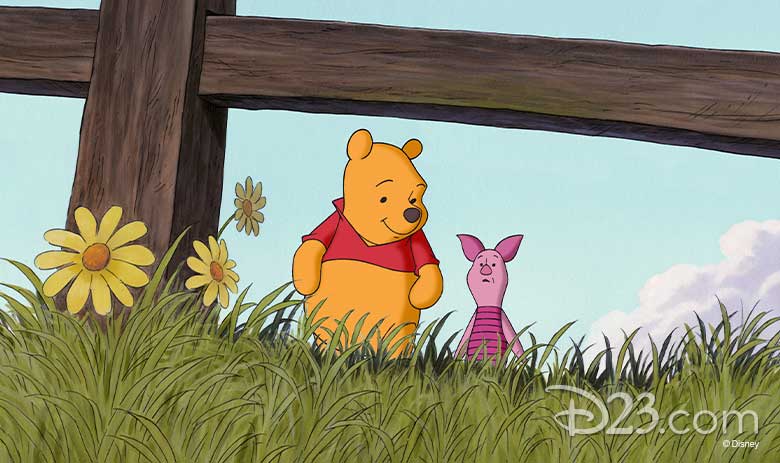 Piglet's Big Movie
When Piglet disappears, Pooh and pals use his Book of Memories as a map to find him, and in the process discover that this "very small animal" has been a big hero—and a wonderful friend—in a lot of ways. This 2003 direct-to-video animated film is notable for several new songs written and performed by Oscar® and Grammy® Award-winning singer/songwriter Carly Simon, including "If I Wasn't So Small (The Piglet Song)" and "With a Few Good Friends."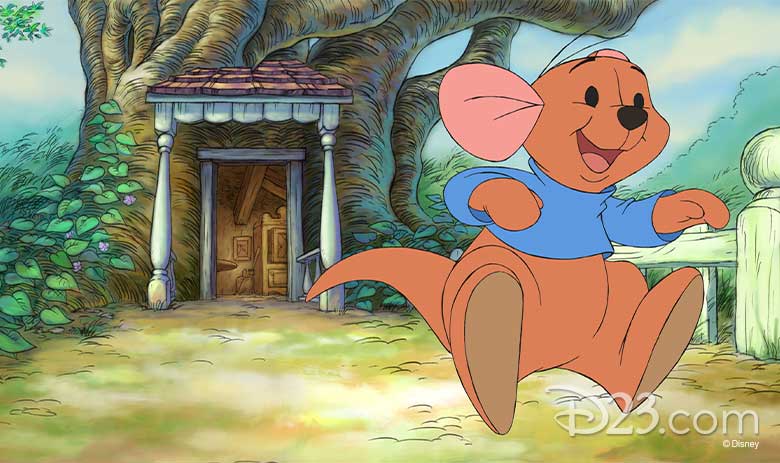 Winnie the Pooh: Springtime with Roo
Here's one to get you into the spring-type spirit, a few months early: Every year, Rabbit plays the Easter Bunny, but not this year… Instead, he expects the Pooh gang to stay inside and "spring" into action (get it?): scrubbing, dusting, sweeping, and mopping until every last bit of spring cleaning is completed. Can anything (or anyone) change Rabbit's mind? A tiny and cute Roo, perhaps?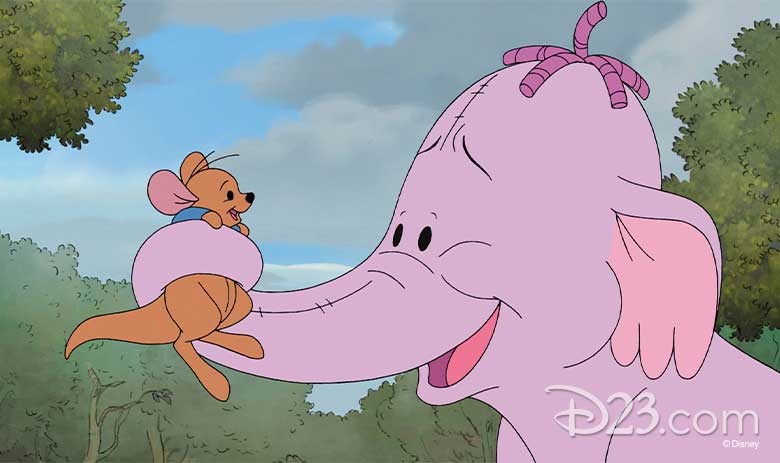 Pooh's Heffalump Movie
Turns out, not all Heffalumps want to steal your honey! And speaking of Roo, the half-pint kangaroo sets off on a solo journey in this 2005 film to face and capture the dreaded Heffalump. Pooh and the others try to save Roo from certain peril by setting up makeshift traps to thwart the Heffalumps—but in the meantime, Roo comes upon a young, playful Heffalump named Lumpy, and makes a great new friend in the process.
My Friends Tigger & Pooh
Lumpy the Heffalump rejoins the Hundred Acre Wood gang for this CG animated series that debuted on Disney Channel in 2007. Follow along as new pals Darby (a 6-year-old girl with a cool pink scooter) and her puppy Buster help super-sleuths Tigger and Pooh solve all manner of mysteries.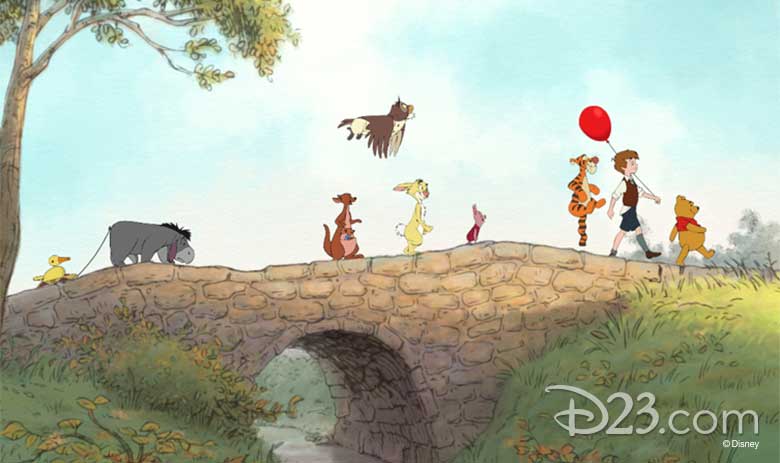 Winnie the Pooh
This 2011 film, directed by Don Hall and Stephen Anderson, finds our beloved bear and his silly (but steadfast) friends searching for Eeyore's lost tail. Everything becomes a lot more complicated when Christopher Robin goes missing, too! Notable voices include actor/host Craig Ferguson as Owl; eventual Oscar-winning songwriter Kristen Anderson-Lopez as Kanga; and late PBS stalwart Huell Howser as Backson.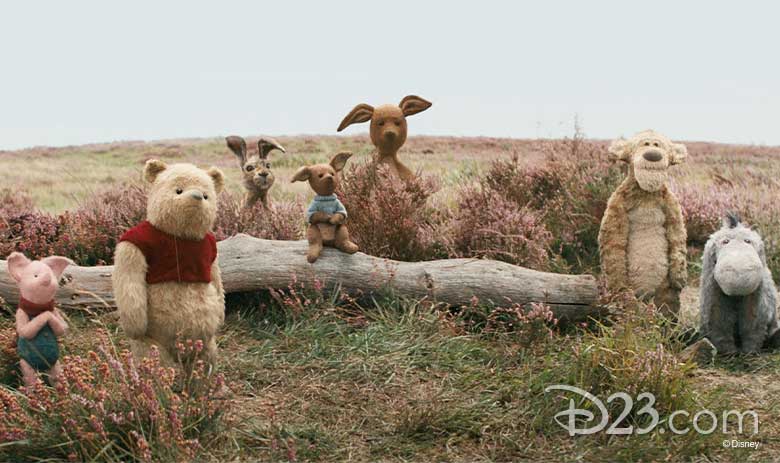 Christopher Robin
The most recent Pooh-related film on our list, this 2018 live-action/CGI feature (Oscar-nominated for its visual effects) stars Ewan MacGregor as the grown-up Christopher—a man stuck in a job where he is overworked, underpaid, and facing an uncertain future. He has a family of his own, but his work has become his life, leaving little time for his wife (Hayley Atwell) and daughter. When he's reunited with a now tattered and worn Winnie the Pooh, a spark is rekindled… and it's up to Pooh and friends to help Christopher reclaim the wonder of his childhood once and for all.
Thinking about a Disney getaway? 2020 packages are now once again available for booking and 2021 packages are now open! Fill out our form below to get your FREE, no-obligation quote from MickeyTravels.Are you ready to start planning your magical Disney vacation? Contact me today at MickeyTravels for your FREE, no obligation quote for a Walt Disney World, Disneyland, Disney Cruise Line or Adventures By Disney vacation! My magical planning services are included at no extra cost. Best of all my services are absolutely FREE! Get in touch at 843-288-1130, via email at whitney@mickeytravels.com or follow along on Facebook and Instagram.