Marge Champion Who Brought Snow White's Movements To Life Has Passed Away At 101
It is with a heavy heart that we here at MickeyBlog share the news that Marge Champion, a dancer who served as an action model for Snow White died on October 21 in Los Angeles. She was 101.
Champion was the daughter of Ernest Belcher a Hollywood dance teacher heavily involved in the film industry. As an assistant to her father, Champion taught some of the industry's upcoming stars including Shirley Temple.
As the Washington post tells us, "Snow White and the Seven Dwarfs," Disney's first full-length animated feature, was released the year Mrs. Champion turned 18 and her graceful motion would inspire the character.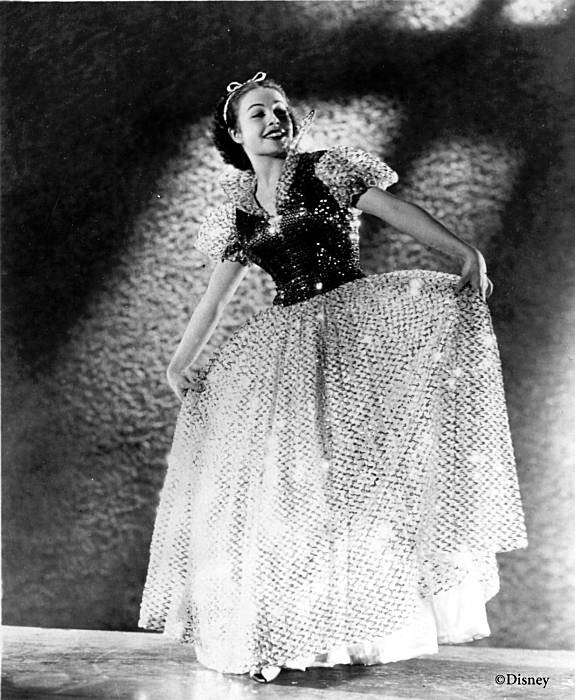 In the 1940s, Champion and her husband formed a professional dance partnership that lasted into the 1970s. The made many television and film appearances including movies like Show Boat for MGM. Gower Champion, Marge's husband would go on to become a Tony Award winning choreographer of classics including Bye-Bye Birdie, Carnival and Hello Dolly.
Another career highlight was performing on the Ed Sullivan show in 1953 where the husband/wife duo performed a series of vignettes. Two years later, the Champions even had a short-lived sitcom, "The Marge and Gower Champion Show," on CBS.
Marge and Gower would go on to have two sons and eventually separate due to the fact that they were living on separate coasts as Gower's Broadway career was taking off. After the divorce Champion would continue to choreograph and she even one an Emmy award in 1975 for her work on Queen of the Stardust Ballroom.
In a previous interview with the Boston Globe, Champion recalls her days of being a scout for Walt Disney who she lovingly referred to as Uncle Walt. She said he came to her father's dance studio in search of a model for Snow White. Champion was chosen among nearly 300 dancers to give the Disney character her motion.
She wore high heels and high-collared dress and sometimes even a helmet modeled after Cinderella's hair and was asked to prance, twirl and pose before cameras who captured her movements. Using rotoscoping, the animators would the trace the footage frame by frame to reproduce her actions in the animated classic. Champion recalled that she earned $10 a day for her work.
Champion would go on to dance again for Disney as the hippopotamus in Fantasia where she received a pay increase of $25 per hour and also as the Blue Fairy in Pinocchio.
Her last appearance was on Broadway in 2001 (when she was in her early 80s) when she starred in Stephen Sondheim's Follies.
Here at MickeyBlog we send our deepest condolences to Champions friends, family and colleagues.
Source: Washington Post