5 Fantastic TV Shows To Check Out This Week
For all of you at home this week! We've got your back if its Disney-themed entertainment that you're after. There's a whole week's worth of exciting programming across all of Disney's channels including ABC, Freeform and National Geographic as well as on the Disney+ streaming network.
To provide you with a bit of inspiration here are 5 shows we think are worthy of a watch this week!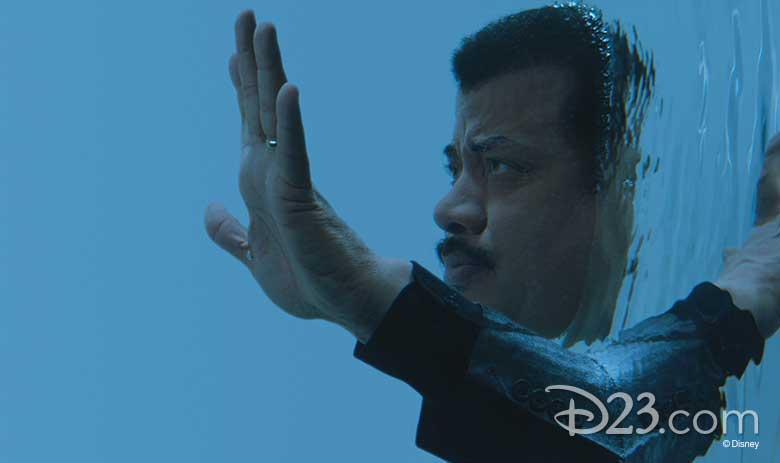 Cosmos: Possible Worlds—Monday, March 30, at 8 p.m. ET/PT on National Geographic
Confessions. We've been watching a lot of National Geographic programming over the last week! There are a few awesome offerings you'll definitely want to check out! There are two exciting episodes tonight to enjoy. The first "The Search For Intelligent Life on Earth" again features host Neil deGrasse Tyson (pictured above) as he enters the Palace of Life, an imaginary place of ancient towers hidden by the mists of time and enshrouded in myth. There, he will move into its largest, most ancient realm to walk among life at the bottom of the sea. The second episode, "The Sacrifice of Cassini," will uncover the untold story of the scientist who made the Apollo Mission possible and a robotic explorer ordered to self-destruct on another world.
Fancy Nancy—Thursday, April 2, at 8 a.m. ET/PT on Disney Channel
In Thursday's episode, "Bon Voyage, Nancy!" Fancy Nancy is disappointed when a family car trip isn't the epic adventure she imagined. Then in a second episode "Nancy's New Friend", Nancy learns about autism when Lionel introduces her to his favorite cousin. This second episode was timed to World Autism Awareness Day with Autism Speaks and RespectABILITY both serving as consultants on the episode.
Siren—Thursday, April 2, at 9 p.m. ET/PT on Freeform
Siren is back and for those that remember, Ben let Ian died at the end of last season. In the two-episode Season 3 premiere, his decision will have an impact on his relationships with both Maddie and Ryn. Meanwhile, Tia a new (and dangerous) mermaid arrives in Bristol Cove posing a threat to Ryn's leadership and igniting an undersea battle. In the second episode, Ryn grows wary of Tia after yet another mysterious death. Maddie is off to Seattle where a new acquaintance named Helen warns that the hybrids are in trouble. Xander begins training and Ted revisits the past.
How to Get Away with Murder—Thursday, April 2, at 10 p.m. ET/PT on ABC
The disappearance of Annalise (played by Viola Davis) is uncovered in this highly-anticipated series finale and it has an impact on everyone! After the death of Asher, Michaela and Connor are booked on murder charges and forced to make some pretty difficult decisions. Bonnie also reveals a secret about Tegan and Gabriel becomes a possible murder season. After six seasons guests can expect an explosive sendoff!
Dolphin Reef—Friday, April 3, on Disney+
As we previously reported here on MickeyBlog, this new documentary headed to Disney+ was narrated by Natalie Portman and tells the story of Echo, a young Pacific bottlenose dolphin who seems more interested in exploring the coral reef than learning to survive in it. Echo doesn't understand that he'll soon play a vital role in his own survival and the survival of this home. As Echo matures his mother Kumu begins encouraging him to use echolocation to find fish buried in the sand. If Echo can master this skill he'll become a self-sufficient and valued member of the pod.
Readers are encouraged to keep following along with MickeyBlog for more Disney-themed activities to keep you busy during social distancing!
The theme parks may currently be closed but there are still awesome packages to be had from June – December 2020. To get a jumpstart on your travel plans simply fill out our form below to get your FREE, no-obligation quote from MickeyTravels!
Find articles like this helpful? Then why not consider working with an Authorized Disney Vacation Planner? As an agent with MickeyTravels, I'll be on hand to assist you with everything from finding your perfect package to helping you plan lots of special touches to make your visit truly magical. Best of all my services are absolutely FREE. Get in touch at 1.800.801.4025 via email at mroden@mickeytravels.com or follow along on Facebook