Young Runner Serves as an Inspiration During Star Wars Revival Run Weekend
Eleven-year-old Daniel "DJ" Roberts from Orlando, was one of the many inspiring runners taking part in the Star Wars Rival Run Weekend presented by OtterBox which took place April 4-7, at Walt Disney World Resort.
"DJ'' was one of more than 41,500 runners competing in the various races but his story is extra special. He lost his right leg to cancer a couple of years ago. His bone-cancer diagnosis led to 37 weeks of chemotherapy and the surgical removal of his right leg. After being fitted for a lower leg prosthetic, he began physical therapy to relearn how to walk. Roberts was not interested in running until his physical therapist took him to the expo at last year's Star Wars race at Disney, and he was so inspired by the race weekend that he started training to run a race of his own "DJ" participated in the 5K run through Epcot. In the process. He battled the elements (light rain was falling throughout the race) and overcame his own fears to complete the journey that few thought possible.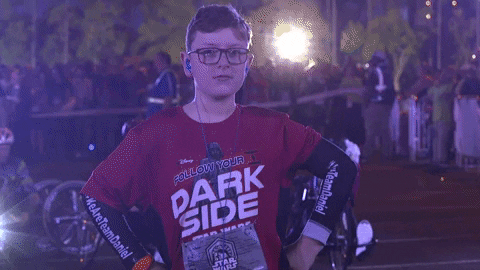 When it was all over, he celebrated his accomplishments with a big hug from mom and the many other family members and friends who ran alongside him. Among his supporters was his AdventHealth physical therapist Trevor Hicks. For those competing along with "DJ" you couldn't help but be impressed by a boy who displayed such courage, resilience and strength.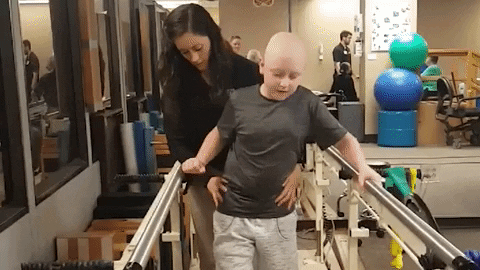 Check out this profile on "DJ'' by ABC's Good Morning America.
If you're inspired to sign up for a runDisney race weekend, you can get more information at runDisney.com.
Readers are encouraged to keep following along with MickeyBlog for the latest Walt Disney World news and updates!
Thinking about a visit to Disney? Getting started is easy! Simply fill out our form below to get your FREE, no-obligation quote from MickeyTravels!
Find articles like this helpful? Then why not consider working with an Authorized Disney Vacation Planner? As an agent with MickeyTravels, I'll be on hand to assist you with everything from finding your perfect package to helping you plan lots of special touches to make your visit truly magical. Best of all my services are absolutely FREE. Get in touch at 1.800.801.4025 via email at mroden@mickeytravels.com or follow along on Facebook